"I am old, older than thought in your species, which is itself fifty times older than your history. Though I have been on earth for ages I am from the stars. My home is no one planet, for many worlds scattered through the shining disc of the galaxy have conditions which allow my spores an opportunity for life. The mushroom which you see is the part of my body given to sex thrills and sun bathing, my true body is a fine network of fibers growing through the soil.
http://deoxy.org/mushword.htm
Human Neurons:
http://2.bp.blogspot.com/_sKFX5zDfq4o/TRTp-ScFtLI/AAAAAAAAA_I/CKVlausuqZo/s1600/neuron_culture_800px.jpg
Mycellium:
http://chestofbooks.com/flora-plants/mushrooms/Distinguish-Edible-Toadstools-Mushrooms/images/Plate-II-Mycelium-And-Early-Vegetation-Of-A-Mushroom.jpg
Tokyo Bay:
http://benfry.com/wp/wp-content/uploads/2008/04/tokyo_bay_510.jpg
The Universe: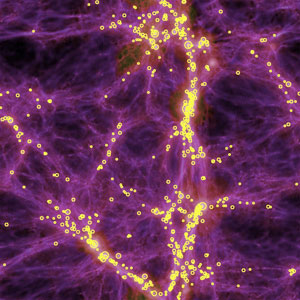 http://regmedia.co.uk/2007/06/29/universe.jpg
As above, so below.



Posts

: 44


Join date

: 2011-02-08



what amazing imagery thank you!
_________________



Posts

: 1700


Join date

: 2011-02-06



Internet traffic map.
Micro in macro, it
all
makes sense.



Posts

: 475


Join date

: 2011-02-07


Age

: 60


Location

: Oklahoma, USA



It's a fractal universe...



Posts

: 47


Join date

: 2011-02-08



thanks Chiral, for the pics!

have you (or anyone else here) read this Book?
Mycelium Running: How Mushrooms Can Help Save the World



Posts

: 1010


Join date

: 2011-02-06


Location

: Austria





Similar topics
---
Permissions in this forum:
You
cannot
reply to topics in this forum